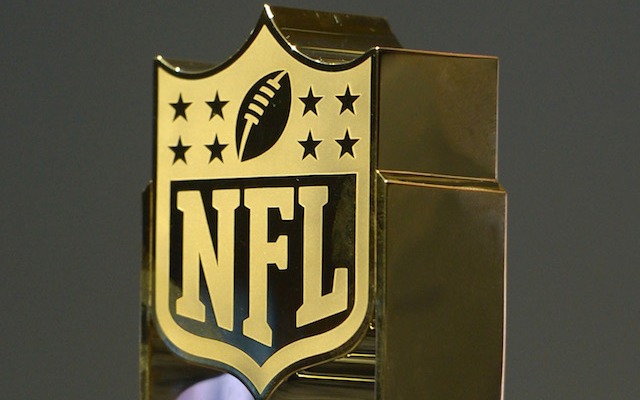 Last night the NFL released its 2014 with all kinds of newness. Three of the more dramatic changes include:
- Cross conference broadcasts. Traditionally, the AFC home network (CBS) would air inter-conference games in NFL cities and vice-verse for the NFC network (FOX). The schedule is now chock full of a handful of games where they break from the norm. The first will be week 1, where Buffalo will be in Chicago a game normally on CBS, will air on FOX. In addition, attractive games on regional tiers (single headers) can be moved over to the network with the double header if the orginally scheduled game is less disarable ratings wise.
- Thursday Night Football. As previously reported CBS will air half of the Thursday night slate for 2014, simulcasted on NFL Network. The first simulcast game will be game will be September 11th with Pittsburgh at Baltimore. CBS will air games through Week 8, with NFL Network airing the rest through Week 16, including a split doubleheader week 16. Jim Nantz, Phil Simms and Tracy Woflson will be the on air talent.
- More Flexing. Sunday Night Football will be receive additional flex weeks between weeks 5 through 10. The league will flex up on 2 games within those 5 weeks. The normal flexing procedure will resume between weeks 11-16, with announcements made up to 12-14 days before kickoff . The final week will remain the game with most impact to the playoffs.
Playoffs: As previously reported, ESPN will air one of the Wild Card games this coming post season at tune of $100 Million dollars. NBC will retain the Saturday prime time Wild Card game and will now broadcast the Saturday prime Divisional contest. CBS and FOX will each retain their Wild Card games and one game each from the divisional playoffs, but will now rotate
The rest of schedule can be found at NFL.com. Here are the games of national interests.
WEEK 1
Green Bay at Seattle (NBC 8:25 pm)
San Francisco 49ers at Dallas (FOX 4:25 pm)
Indianapolis at Denver (NBC 8:30 pm)
NY Giants at Detroit (ESPN 7:10 pm)
San Diego at Arizona (ESPN 10:20 pm)
WEEK 2
Pittsburgh at Baltimore (CBS|NFLN 8:25 pm)
New England at Minnesota (CBS 1 pm)
NY Jets at Green Bay (CBS 4:25 pm)
Seattle at San Diego (FOX 4:05 pm)
Chicago at San Francisco (NBC 8:30 pm)
Philadelphia at Indianapolis (ESPN 8:30 pm)
WEEK 3
Tampa Bay at Atlanta (CBS|NFLN 8:25 pm)
Denver at Seattle (CBS 4:25 pm)
Washington at Philadelphia (FOX 1 pm)
San Francisco at Arizona (FOX 4:05 pm)
Pittsburgh at Carolina (NBC 8:30 pm)
Chicago at NY Jets (ESPN 8:30 pm)
WEEK 4
NY Giants at Washington (CBS|NFLN 8:25 pm)
Green Bay at Chicago (FOX 1 pm)
Philadelphia at San Francisco (FOX 4:25 pm)
Miami at Oakland @ UK (CBS 1 pm)
New Orleans at Dallas (NBC 8:30 pm)
New England at Kansas City (ESPN 8:30 pm)
WEEK 5
Minnesota at Green Bay (CBS|NFLN 8:25 pm)
Baltimore at Indianapolis (CBS 1 pm)
Kansas City at San Francisco (CBS 4:25 pm)
Arizona at Denver (FOX 4:05 pm)
Cincinnati at New England (NBC 8:30 pm)
Seattle at Washington (ESPN 8:30 pm)
WEEK 6
Indianapolis at Houston (CBS|NFLN 8:25 pm)
Dallas at Seattle (FOX 4:25 pm)
Denver at NY Jets (CBS 1 pm)
New England at Buffalo (CBS 1 pm)
NY Giants at Philadelphia (NBC 8:30 pm)
San Francisco at St. Louis (ESPN 8:30 pm)
WEEK 7
NY Jets at New England (CBS|NFLN 8:25 pm)
Carolina at Green Bay (FOX 1 pm)
NY Giants at Dallas (FOX 4:25 pm)
Miami at Chicago (CBS 1 pm)
San Francisco at Denver (NBC 8:30 pm)
Houston at Pittsburgh (ESPN 8:30 pm)
WEEK 8
San Diego at Denver (CBS|NFLN 8:25 pm)
Baltimore at Carolina (CBS 1 pm)
Indianapolis at Pittsburgh (CBS 4:25 pm)
Chicago at New England (FOX 1 pm)
Green Bay at New Orleans (NBC 8:30 pm)
Washington at Dallas (ESPN 8:30 pm)
WEEK 9
New Orleans at Carolina (NFLN 8:25 pm)
Denver at New England (CBS 4:25 pm)
Oakland at Seattle (CBS 4:25 pm)
Washington at Minnesota (FOX 1 pm)
Baltimore at Pittsburgh (NBC 8:30 pm)
Indianapolis at NY Giants (ESPN 8:30 pm)
WEEK 10
Cleveland at Cincinnati (NFLN 8:25 pm)
Dallas at Jacksonville @ UK (FOX 1 pm)
San Francisco at New Orleans (FOX 1 pm)
NY Giants at Seattle (FOX 4:25 pm
Chicago at Green Bay (NBC 8:30 pm)
Carolina at Philadelphia (ESPN 8:30 pm)
WEEK 11
Philadelphia at Green Bay (FOX 1 pm)
Cincinnati at New Orleans (CBS 1 pm)
San Francisco at NY Giants (FOX 1 pm)
Detroit at Arizona (FOX 4:25 pm)
New England at Indianapolis (NBC 8:30 pm)
Pittsburgh at Tennessee (ESPN 8:30 pm)
WEEK 12
Kansas City at Oakland (NFLN 8:25 pm)
Detroit at New England (FOX 1 pm)
Miami at Denver (CBS 4:25 pm)
Washington at San Francisco (CBS 4:25 pm)
Dallas at NY Giants (NBC 8:30 pm)
Baltimore at New Orleans (ESPN 8:30 pm)
WEEK 13
Chicago at Detroit (CBS 12:30 pm) - Thanksgiving
Philadelphia at Dallas (FOX 4:30pm) - Thanksgiving
Seattle at San Francisco (NBC 8:30 pm) - Thanksgiving
Washington at Indianapolis (FOX 1 pm)
New England at Green Bay (CBS 4:25 pm)
Denver at Kansas City (NBC 8:30 pm)
Miami at NY Jets (ESPN 8:30 pm)
WEEK 14
Dallas at Chicago (NFLN 8:25 pm)
Carolina at New Orleans (FOX 1 pm)
Seattle at Philadelphia (FOX 4:25 pm)
San Francisco at Oakland (FOX 4:25 pm)
New England at San Diego (NBC 8:30 pm)
Atlanta at Green Bay (ESPN 8:30 pm)
WEEK 15
Arizona at St. Louis (NFLN 8:25 pm)
Washington at NY Giants (FOX 1 pm)
Denver at San Diego (CBS 4:05 pm)
San Francisco at Seattle (FOX 4:25 pm)
Dallas at Philadelphia (NBC 8:30 pm)
New Orleans at Chicago (ESPN 8:30 pm)
WEEK 16
Tennessee at Jacksonville , (NFLN 8:25 pm)
Philadelphia at Washington
(CBS|NFLN time TBA) - Saturday
San Diego at San Francisco (CBS|NFLN
time TBA

) - Saturday
Indianapolis at Dallas (CBS 4:25 pm)
Seattle at Arizona (NBC 8:30 pm)
Denver at Cincinnati (ESPN 8:30 pm)
WEEK 17
Sunday, December 28
Dallas at Washington (FOX 1 pm)
Chicago at Minnesota (FOX 1 pm)
Cincinnati at Pittsburgh (CBS 1 pm)
Oakland at Denver (CBS 4:25 pm)
Arizona at San Francisco (FOX 4:25 pm)
SNF game to be determined (NBC 8:30 pm)